If you have a bottle of witch hazel you can use it for so many things– for grooming, for sunburn relief and much more. Check out!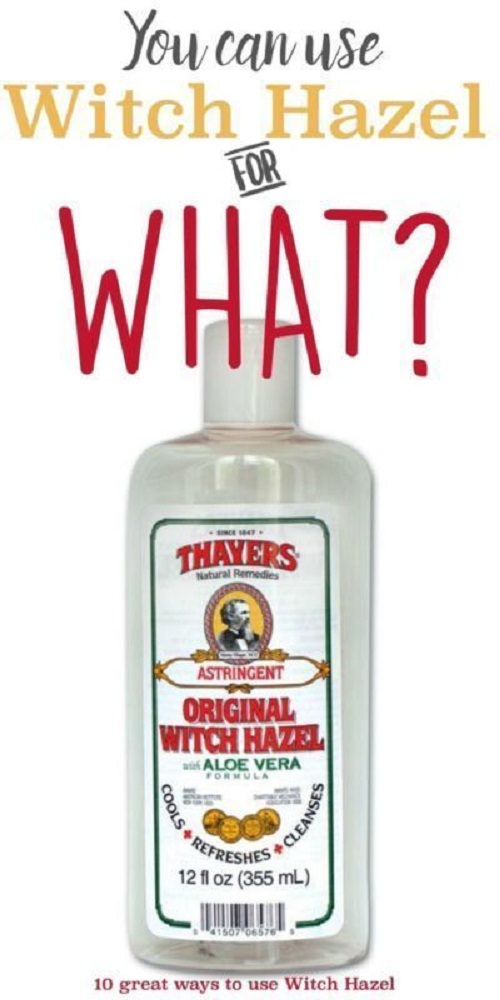 Do you have a bottle of witch hazel sitting unused in a closet somewhere? You should put that bottle to use! Witch hazel is a natural astringent with a lot of great health and beauty applications! Take a look at these great Uses for Witch Hazel and see if witch hazel could be benefiting you.
1. Anti-itch
If you usually suffer from bug bites during the summer, you'll be happy to hear that one of the great uses for witch hazel is as an itch treatment. All you have to do is dab it onto the itchy spot with a cotton ball. This also works to reduce the itchiness of poison ivy and eczema.
2. Sunburn Relief
Witch hazel is also really handy against the pain of a sunburn! Dab it onto the sunburned area and the area will soon feel much cooler and less painful!
3. Anti-Dandruff
There are a lot of chemicals in commercial anti-dandruff shampoo. Instead of putting chemicals on your scalp, just use witch hazel! All you have to do is rub some witch hazel into your scalp before you wash your hair as normal.