Learn about these practical and creative school lunch box ideas for kids. These lunchbox hacks are easy and genius and the most important thing– The Kids will love them!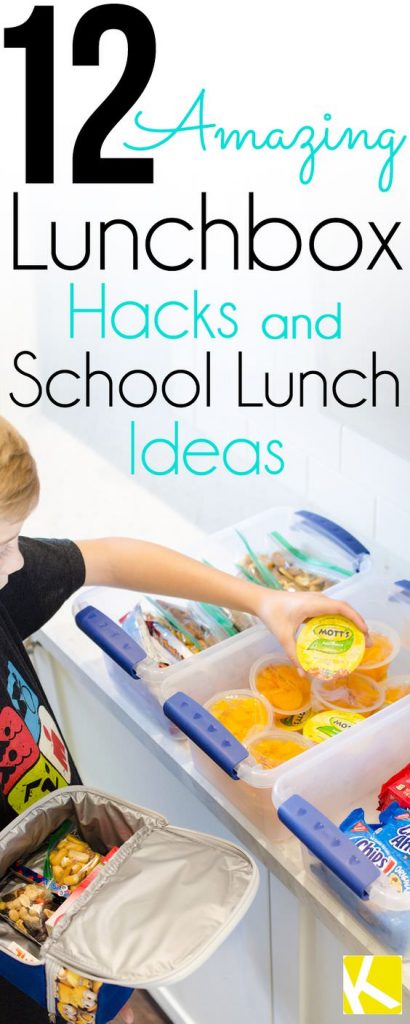 1. Freeze a sponge and use it as an ice pack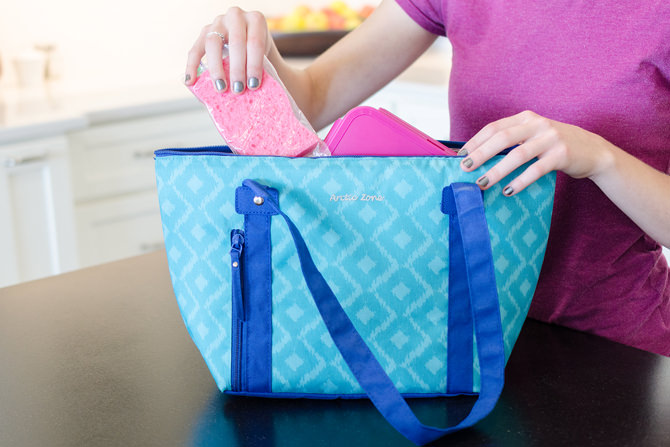 Stick the frozen sponge in a Ziplock bag to keep the moisture contained.
2. Stock your pantry and let the kids choose what items they want in their lunch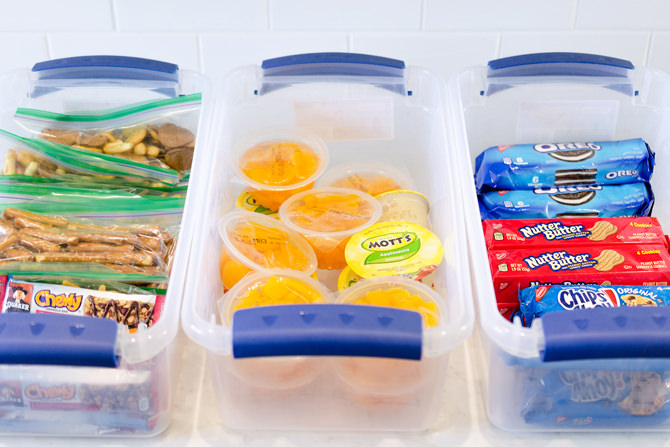 You can see 3 bins stocked in the pantry. One has pretzels, trail mix, and granola bar type stuff in it, another has fruit cups and applesauce, and the last one has treats. That's a great idea! The kids must choose one thing from each bin to put in their lunch. They get control over what they want to eat, and you'll only have to worry about the "main dish".
3. Instead of buying individually portioned snacks, save by buying in bulk and portioning it out at home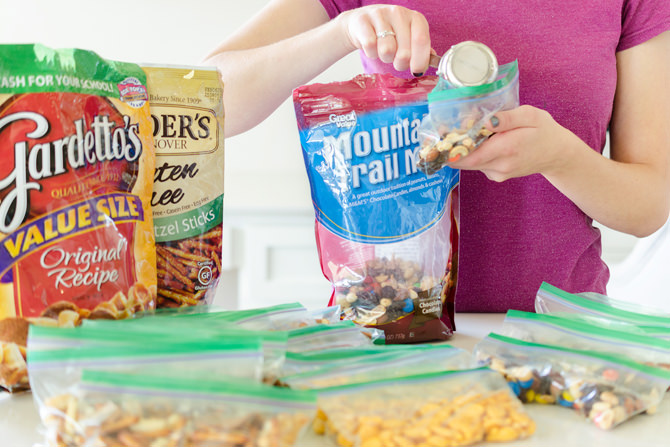 The secret to making bulk buying work for lunches is to spend a few minutes portioning it out right when you get home. If you don't do this, you'll just create extra stress for yourself when the morning rush hits and you'll then wonder why you didn't spring for the smaller bags.