You'll not believe but these Cheap & Easy DIY upgrades can make your home look more expensive. Take a time and must look at these ideas!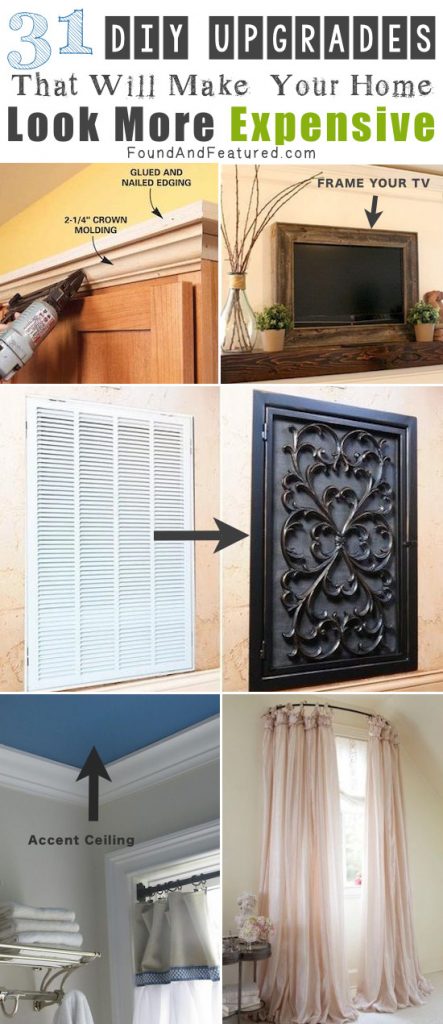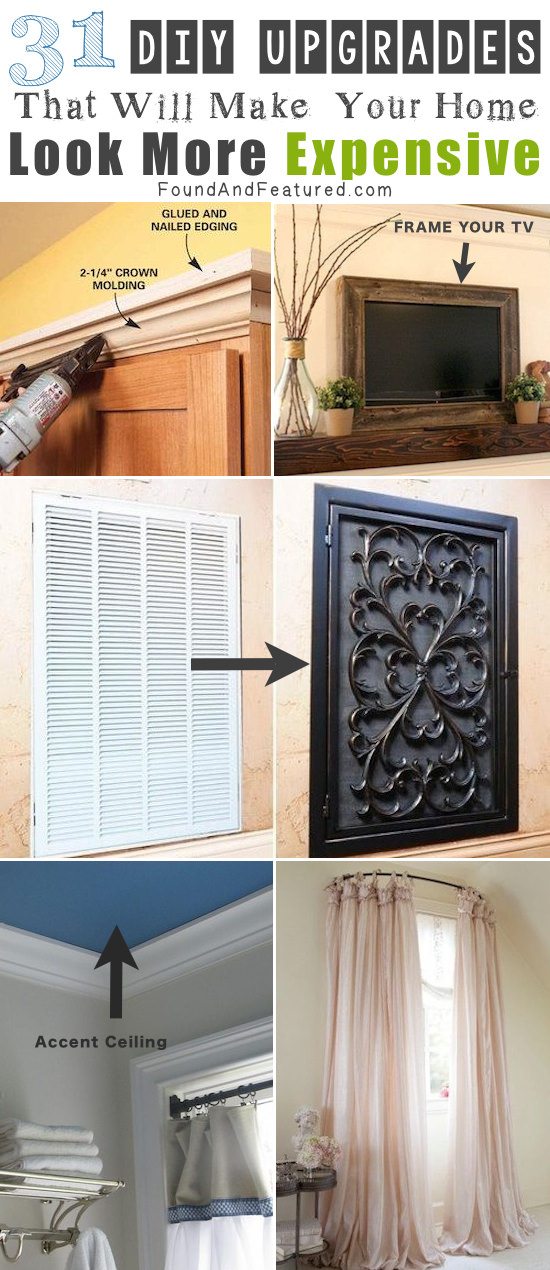 Your home is something you should take pride in and with so many DIY ways to upgrade without spending a lot of money (sometimes for free), it can be fun and quite rewarding to dive into a few simple projects that will make your home look and feel more expensive than it is.
Everything from adding molding and trim to creative paint projects– there's something even a homeowner whiteout any skills can do. For example, the idea of framing a TV! You could even do this with cheap pieces of scrap wood from your local home improvement store and then stain or paint it however you'd like.
1. Paint your vinyl or linoleum flooring.

2. Add cheap framed mirrors to closet doors, painted to match.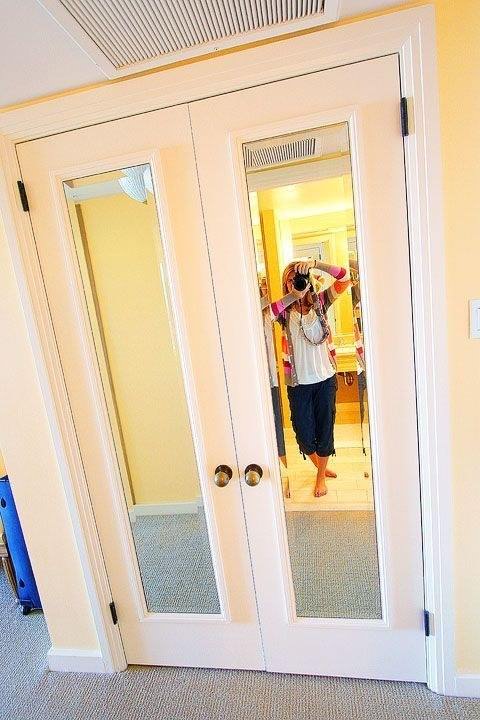 3. Use tab curtains to cover up unsightly wire shelving.