Due to weird plumbing angles, the space under the sink remains unused and dingy. But there are some creative solutions and under sink storage ideas here. Take a look!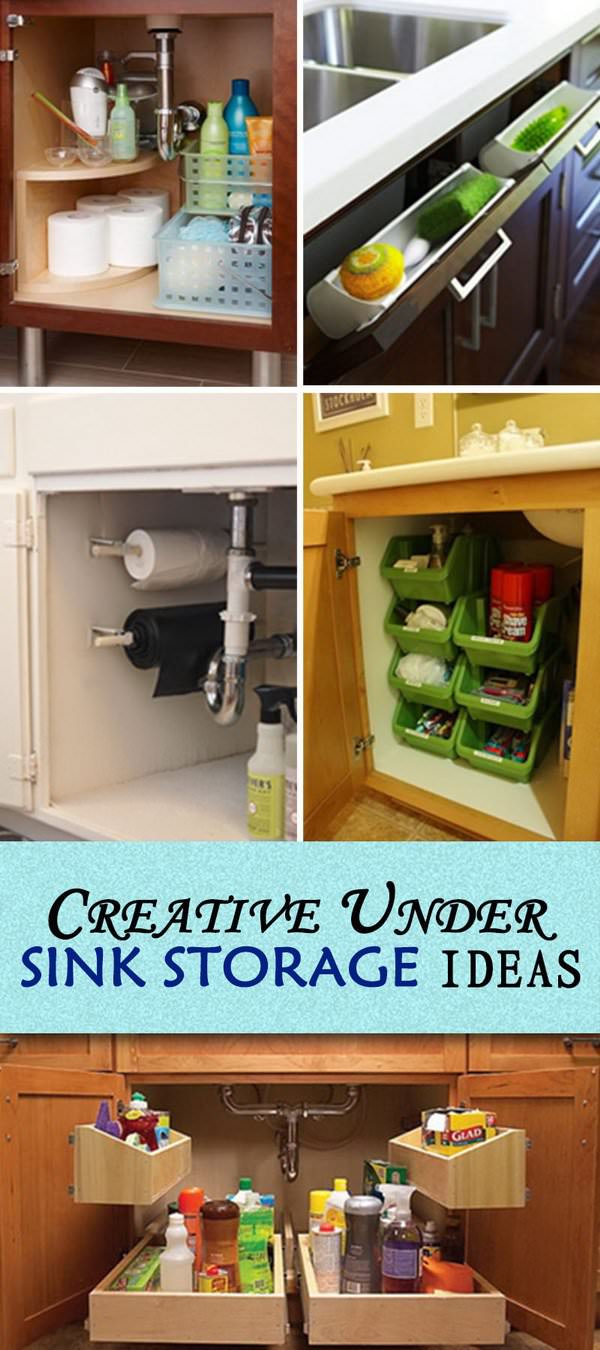 If you have a pedestal sink or a wall-mounted sink, use a sink storage shelf that fit specifically underneath both sides of a pedestal sink. Take a look at these creative under sink storage ideas, which turn wasted under sink space into organized storage.
1.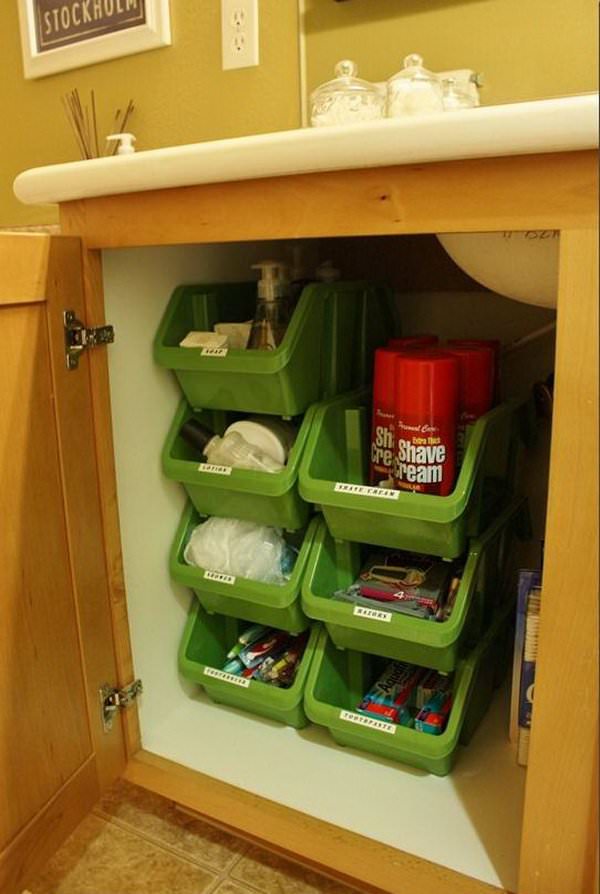 Stacking Plastic Bins Under Bathroom Cabinet. These stacking containers from the Dollar Tree stack vertically very well. You can even clearly see what is in the bins without labeling these organizers. source
2.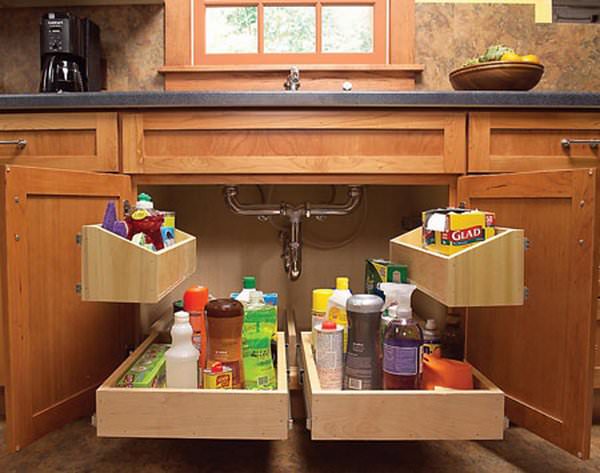 The storage space under the kitchen sink is usually dark and dingy. These roll-out trays will get everything out in the open and let you find exactly what you need at a glance. source
3.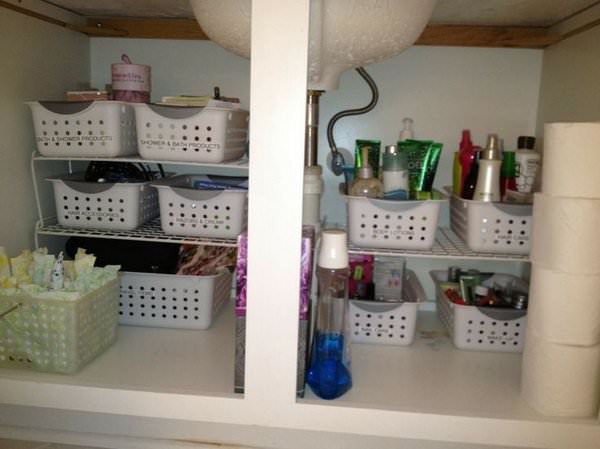 Keep things organized under the sink with the storage baskets. Put similar items together and label these organizers for finding items easily. source