Organize your laundry room and get more storage and style out of your washer-dryer space with inventive, design-smart laundry room cabinetry ideas given here.
1. Combine Wide and Narrow Storage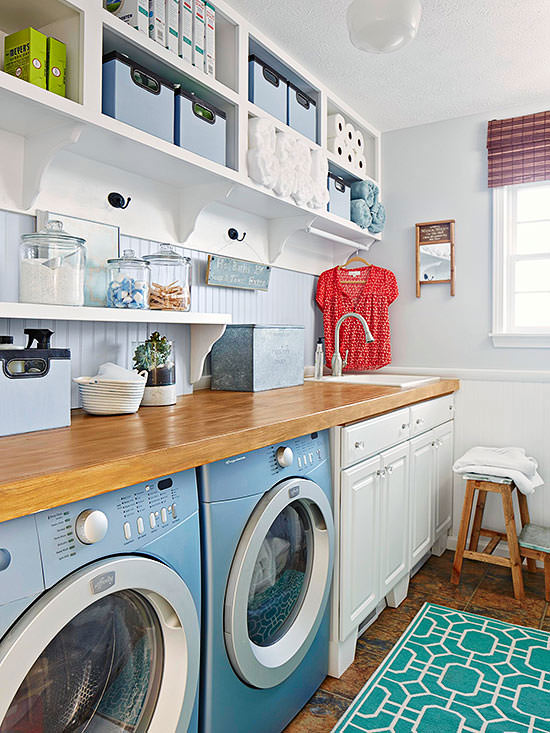 The design for this laundry room needed to maximize long-term storage but maintain counter space for workaday tasks. To do that, the homeowners installed a narrow shelf a few inches above the countertop, using turned shelf supports to add classic details to the space. Hooks add even more quick-use storage.
2. Make an Unexpected Turn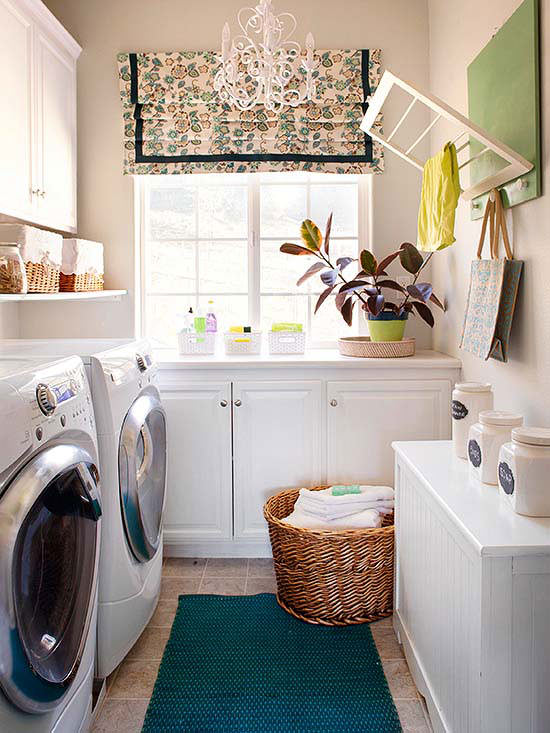 The natural inclination in this sort of laundry room would be to place the appliances under the windows. But these homeowners gained much more storage and work space by shifting that by a half turn, placing a long work counter under the window with cabinets and a shelf above the washer-dryer combo. Think about narrow areas differently to gain more laundry options: A pull-down drying rack saves space by folding up when not in use.
3. Add Details for Decoration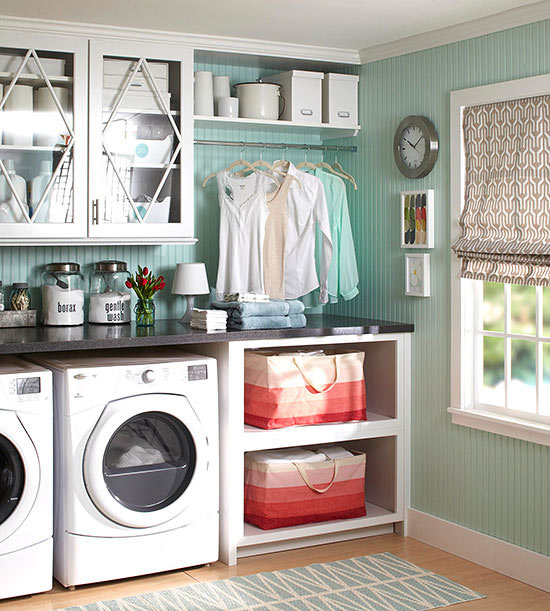 For more expansive laundry spaces, you may have room for the little extras — a hanging rod, for example, or open shelves for laundry baskets. This pretty assembly keeps the space looking neat and tidy with a few extras, including mullions on the glass doors, uniformly colored containers, and restrained punches of pattern and color.