Whether your garage is small or large, it is important that you organize it and remove the clutter and with these Brilliant Garage Organization Ideas and Tips you can do this easily.
Garage organization is essential if you want a clean space where everything is relatively easy to find. Whether your garage is large or it is just a small space, there are many things that you can do to utilize that space and give yourself a bit of additional storage without taking up the area that you need for cars and other items.
For many, cleaning and organizing the garage is a difficult task that is so dreaded it simply never gets done. But with the help of the garage organization ideas given in this article, you can easily and quickly get that garage in good order.
From hangers for your garden tools to adding a splash of color to brighten up your dull garage, the tips present in this article can make organizing and cleaning that area a joy and something that you would like to brag about when you are finished.
Great Shove Rack for Organizing Garden Tools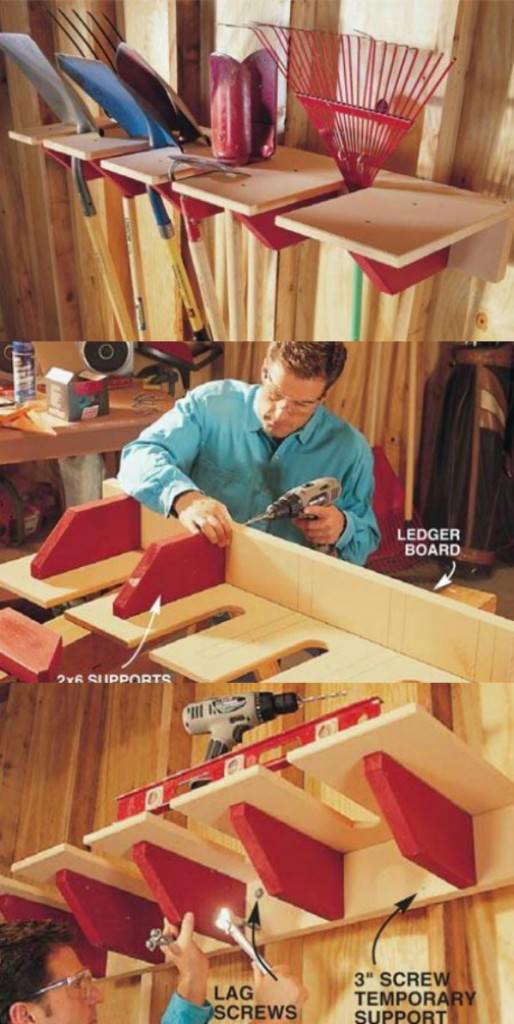 Garage organization starts with getting large tools out of the way. You can build a great rack for rakes, shovels, and other gardening tools and you only need a few pieces of wood and some nails. Just cut slots for the tools to stand in and you can get them off the floor and make them a bit more organized. Via: Familyhandyman – Garage Storage Project: Shovel Rack
Hang Everything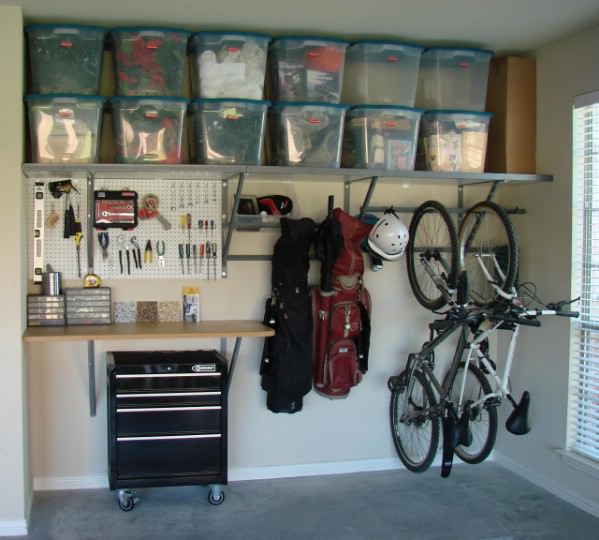 The key to keeping your garage organized is having a place for everything. Hanging things takes up little to no floor space and utilizes wall space that is typically left forgotten. Putting up a few shelves and hanging systems gives you a place to store plastic bins with items in them as well as larger items like bikes that will hang right on the wall to save space. Via: Monkeybarstorage – Hang Everything