Getting organized is important and organization never stops, especially if the place is your KITCHEN and here're the 60+ Innovative Kitchen Organization and Storage DIY Projects to look at.
No matter how big your kitchen is or how many cabinets you may have there is never any room in the kitchen for everything that you need to store.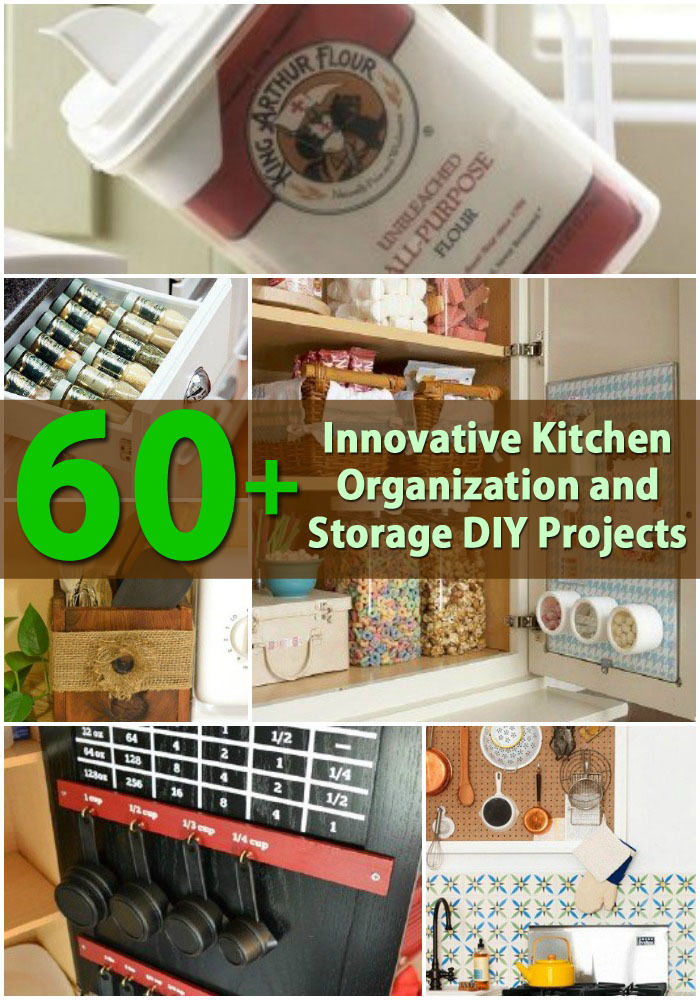 Whether you need more cabinet space for canned food, need bigger drawers for utensils or you just have coupons and other things that need to have a place of their own, you will need additional storage at some point. Here is this great list of DIY kitchen organization and storage ideas for you that will make your life a little easier.
1. Use Door Interiors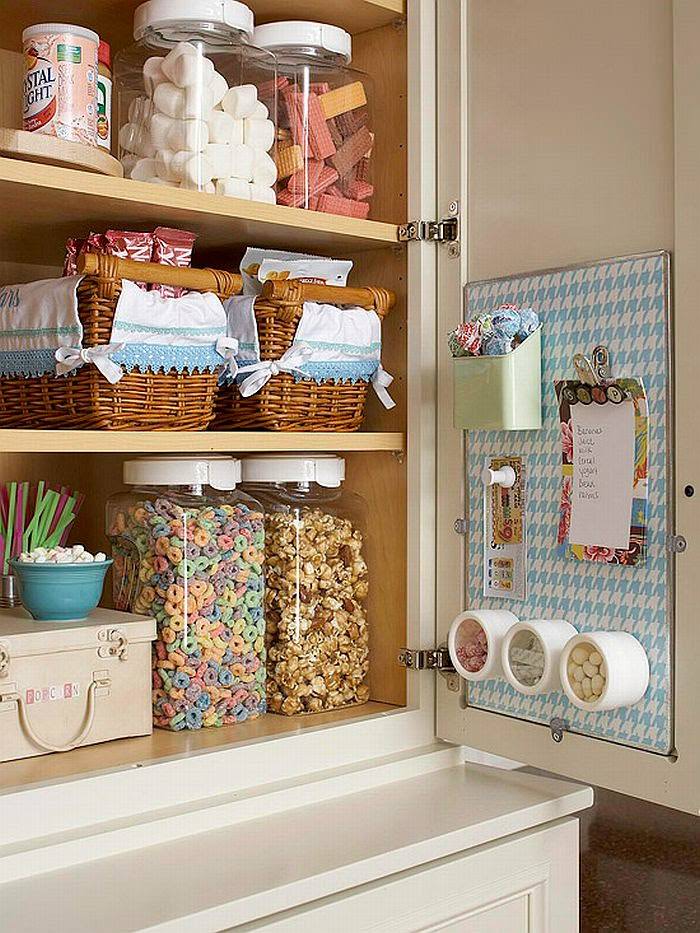 One great way to organize your kitchen pantry is to use baskets and other containers to keep supplies neat and tidy. Baskets are great for cereal bars and other foods and you can use clear containers to keep cereal, pasta and even cookies where you can always find them easily.
2. Pallet Pot and Pan Holder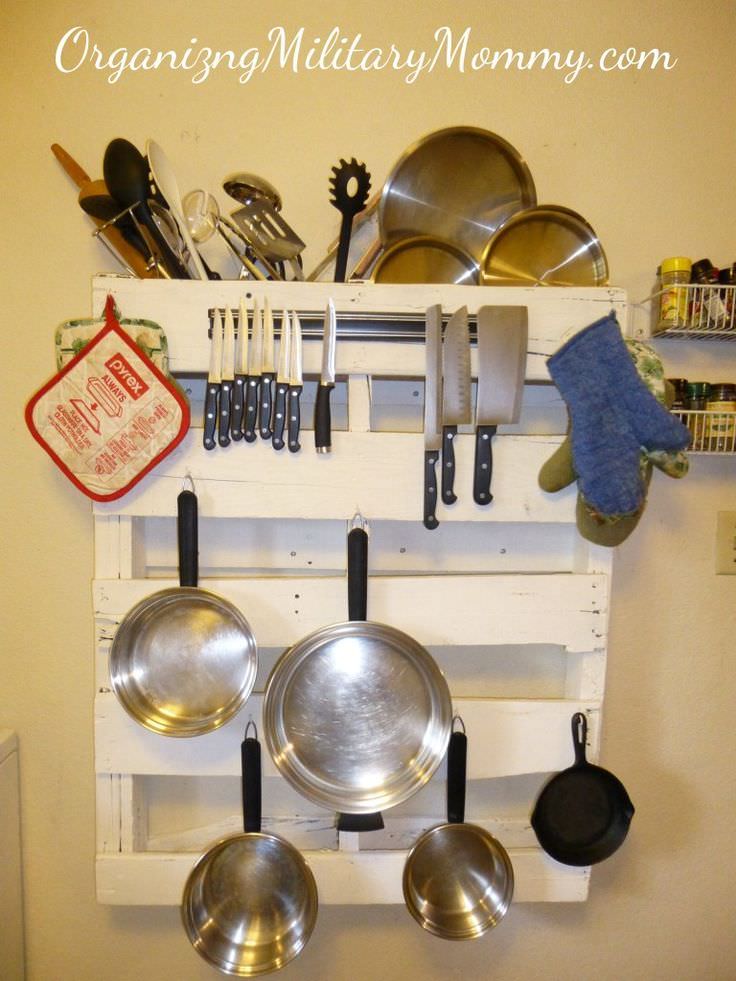 How about taking an old pallet and building a great storage area for pots, pans, knives and other utensils? You just have to paint the pallet, anchor it to the wall with drywall screws and then add some hangers for your pots and pans. A magnetic strip makes the perfect kitchen knife holder and you can keep everything neat and tidy.
Via: Organizing Military Mommy
3. A place for everything in this pantry with awesome door storage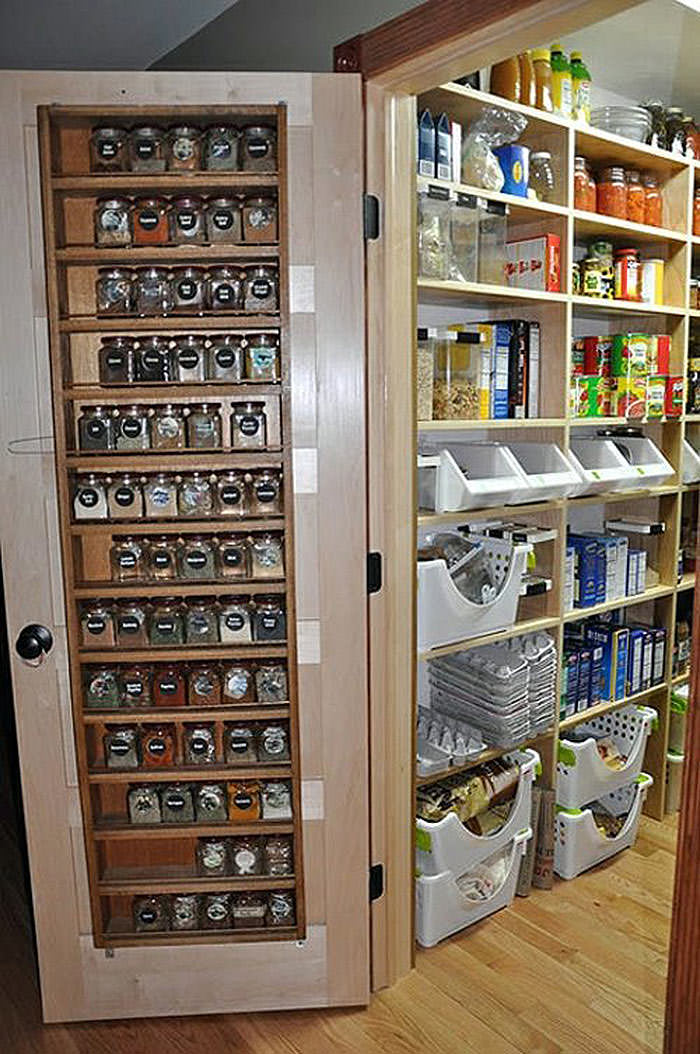 Use pegboards to hold things that can hang, baskets for groups of items and even the inside of your pantry door as a spice rack. Large pots can be stored on floor space below the bottom shelf and small bins are perfect for holding snacks and other items.
Via: The perfect pantry