Make an organized and clutter-free home that requires less maintenance with these genius household hacks you'd like knowing about!
Housework piles up FAST if you don't have a system to maintain it. These tried-and-true household hacks come from the best homemakers on the web and include 31 genius ways to make your home run like a well-oiled machine.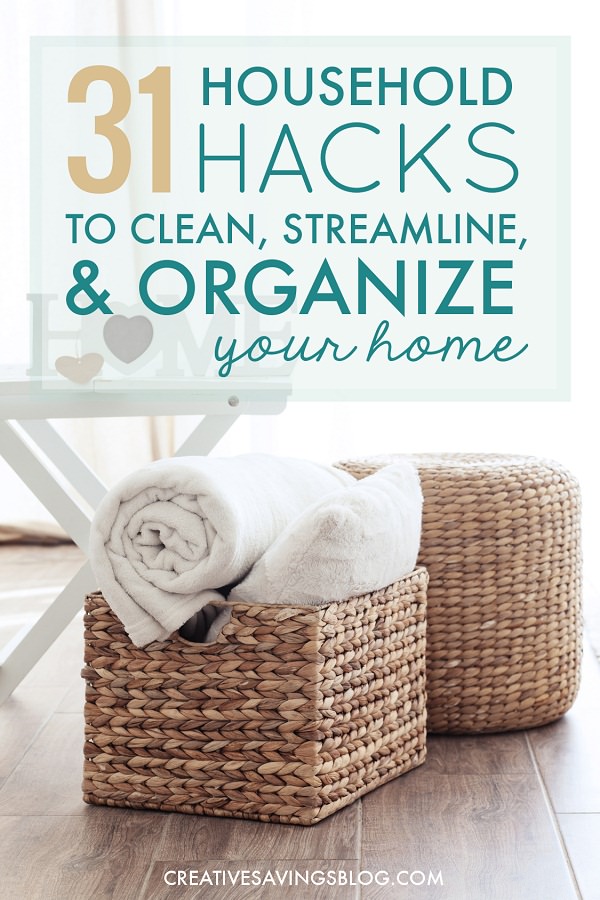 These 31 household hacks include the most clever ideas we've found across the web. All these hacks will help your home run like a well-oiled machine, and are pretty much pure genius.
1.
If clothes always end up on TOP of the hamper instead of IN it, remove the lid. Such a simple concept, but hugely effective! – All About Laundry
2.
Print all your favorite recipes and put them in a single binder. No more searching for your family favorites. – Plan It Don't Panic
3.
Fill your dirty blender with warm water and a squirt of dish soap. Turn on and let it run until the residue is clear.