These little DIY Essential Oil Car Diffusers are cheerful and easy to make, and they help freshen your car naturally. Check out!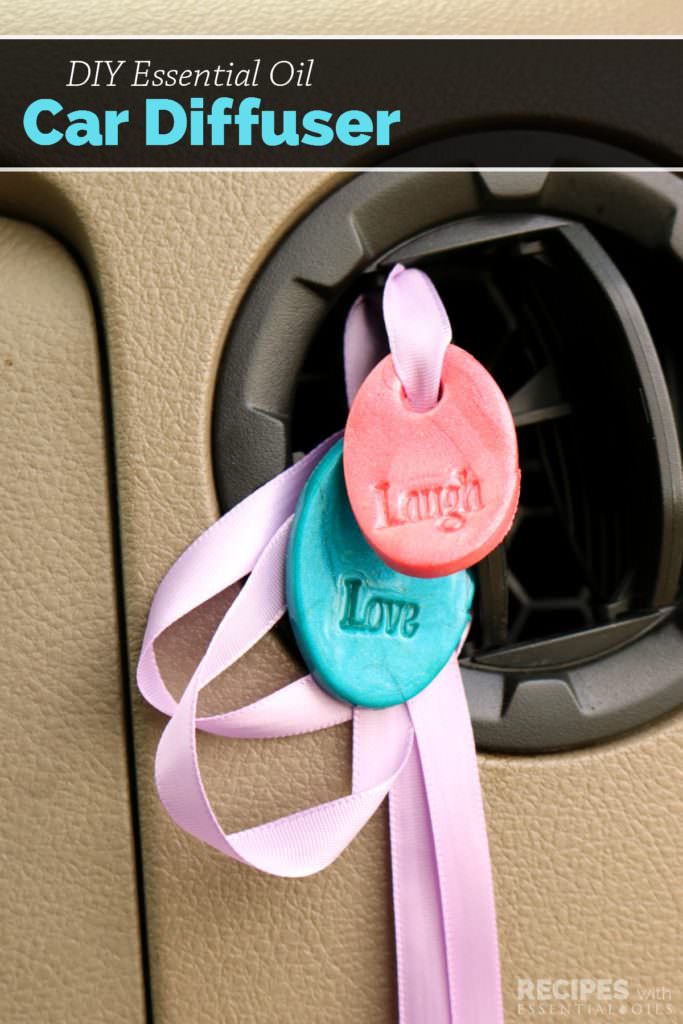 All I could think was how it could be used in so many ways to diffuse oils simply:
These car diffusers are so cute you'll want to hang them from your rearview mirror.
Or you could place them on the vents throughout the car to keep the essential oils
diffusing through the whole vehicle.
The designs and color choices are almost limitless.
Yield: as many car diffuser pendants as you want
Preparation Time: 15 minutes
Cooking Time: 15 minutes
Ingredients
Bright Sculpey clay, or whatever type of bakeable clay you like
Natural clay
Rolling pin or craft clay roller
Plastic wrap
Sculpey Bake and Bond
Stamps (these travel themed stamps are PERFECT!)
Clay cutters (wouldn't these tree shaped cutters be the best?! And these are the ones we used)
Straw
Parchment paper
Baking sheet
Ribbon
Scissors
1 drop Cypress essential oil
1 drop Frankincense essential oil
1 drop Idaho Balsam Fir