If you own a vintage suitcase that is no longer useful then why not use it to make a DIY suitcase table from it.
Making a DIY suitacse table is a great upcycling idea. It is a practical way to make a table or nightstand. This type of table will look also good in appearance.
DIY Suitcase Table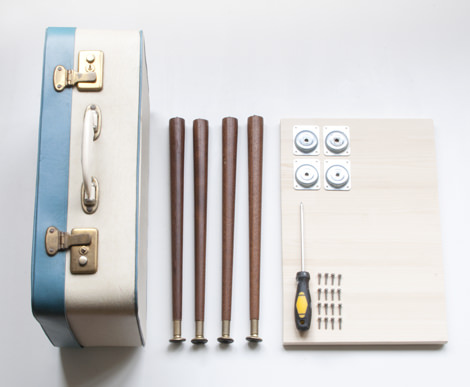 Things You'll Need
A colorful old vintage suitcase
(4) Small wooden legs that you can attach to the four corners of that suitacase
(4) Waddel's straight top plate hardware and 16 screws
Paint (Optional)
Step 1
Feel free to personalize the suitcase and paint the legs according to your taste and the interior of the room.
Step 2
In step 2, fix the top plates in each corner of the base of your suitcase with the screws.
Step 3.
Adjust and attach table legs onto plates through the central hole by twisting on carefully. Once done, your DIY suitcase table is done.