You'll definitely find these 39 clever DIY furniture ideas and hacks very interesting, once you see them.

The best thing about having good hands in DIY is you can turn something old and unused into something new. There are so many DIY projects related to furniture, which you can follow.
Improvised shelving and seating to lamps and outdoor benches, these DIY furniture ideas and hacks are indeed impressive. Check out the before and after photos to see how you can do this.
DIY Furniture Ideas
1. Garage Sale Cabinet Into Kitchen Stand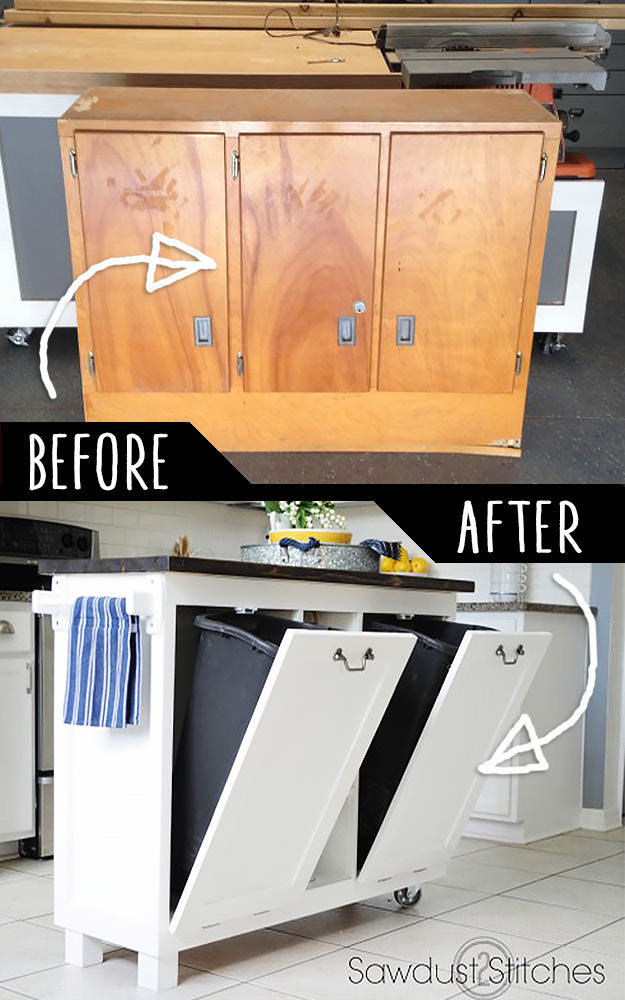 Can you believe this old cabinet could be made to look so amazing as a kitchen island? The DIY project should be one of the most rewarding things to try.
2. Door Headboard

Old doors are some of the best things to upcycle since you can do so many different things with them. You can make coffee tables, desks, and now this awesome do it yourself headboard too. Looks like it came from a designer furniture store, doesn't it?
3. DIY Drawer Shelves

Old drawers and dressers can be used to make so many things and one of them is here DIY drawer shelves.