Organize the backpacks, shoes, and other material of your school going kids with these creative backpack storage solutions and organization ideas. Check out!
From decorated to minimalist, here're 10+ creative solutions for backpack storage and organization as kids head back to school. Don't miss these great ideas.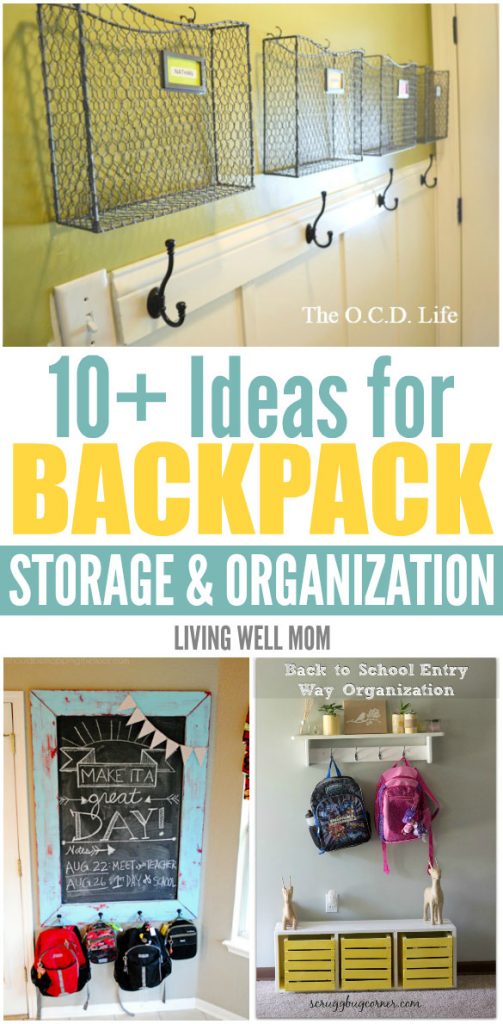 As our kids run through the door to unwind from an exhausting day at school, the backpacks, shoes, and socks love to fly off and land in random spots around the house. Sometimes you can make out a breadcrumb-like trail as they make a beeline to the kitchen for afternoon snacks. There must be a simple solution to backpack storage and organization.
1.
Having multiples means more backpacks and school papers. Keep them all neat with this kids' command center idea. [Inspiration Organization]
2.
This family command center by The Homes I Have Made is colorful and bright and perfect for keeping the entire family on track.
3.
This minimalist organization concept featured on I'm an Organized Junkie, updates a plain entryway wall into a beautiful area for backpacks, bags, and paperwork.