Turn your closet into something more funtional and useful. Learn these closet organization ideas and hacks.
Whether you need to get some closet organization tips or you're looking to re-vamp your entire closet you'll definitely find these ideas helpful. All of these clever re-purposing hacks and tips that you can use to make your closet function better.
See how 'S' hooks can be such a functional tool in hanging things as well as soda tabs. Do you have lots of heels? You won't believe this simple fix to showcase them. Enjoy making your closet as a more useful space with all of these closet organization ideas.
1.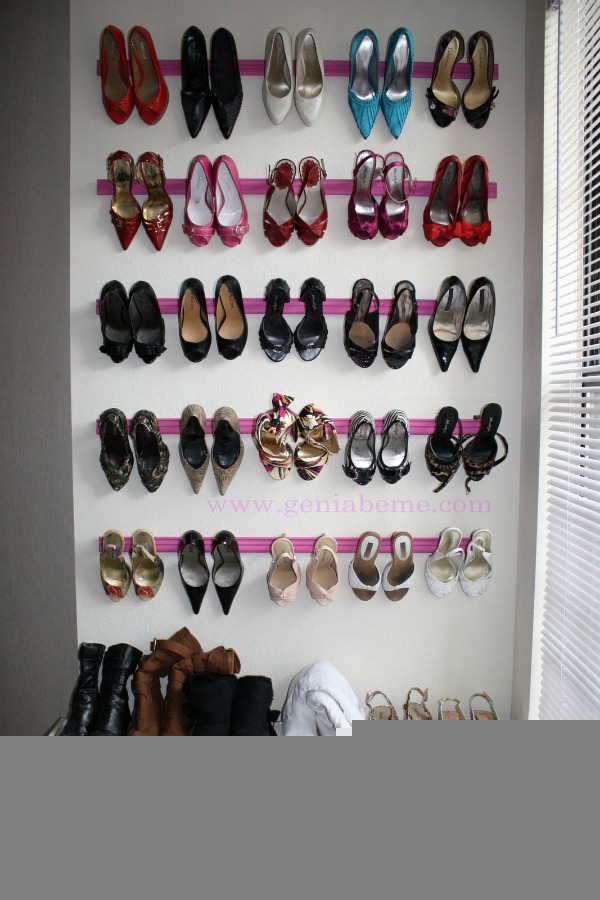 What a creative DIY craft! You will love this Heel Shoe Organizer from Geniabeme.
2.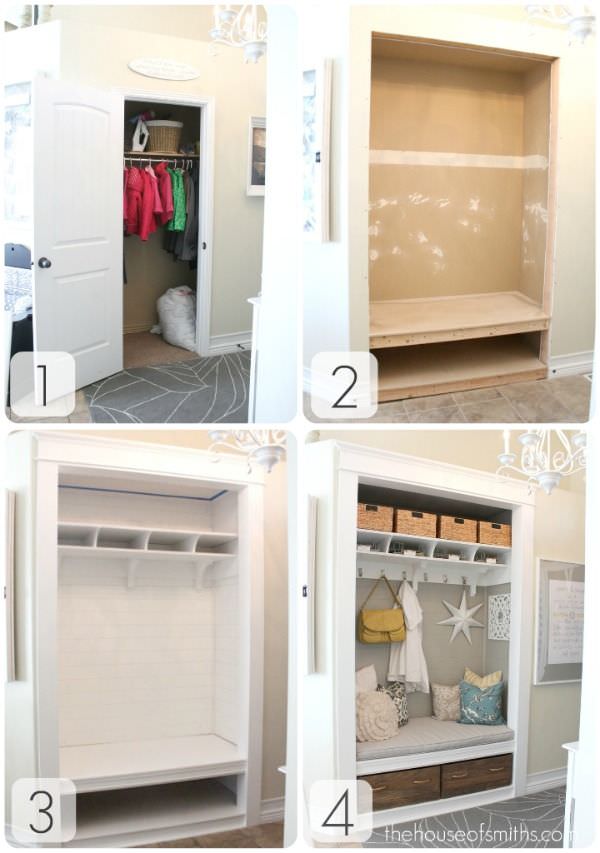 Consider taking a closet and turning it into a mud room from Hooked on Housing.
3.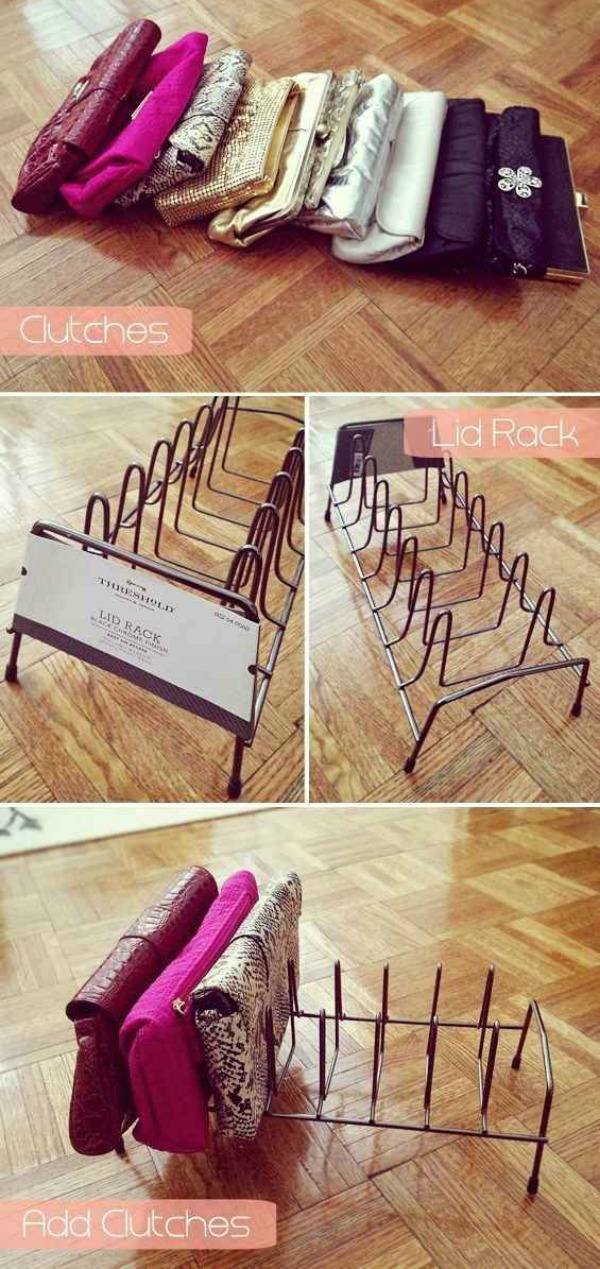 Try making this Clutch Organizer from a Lid Rack, view more on it at Fabulous Fashion for Sensible Style.
4.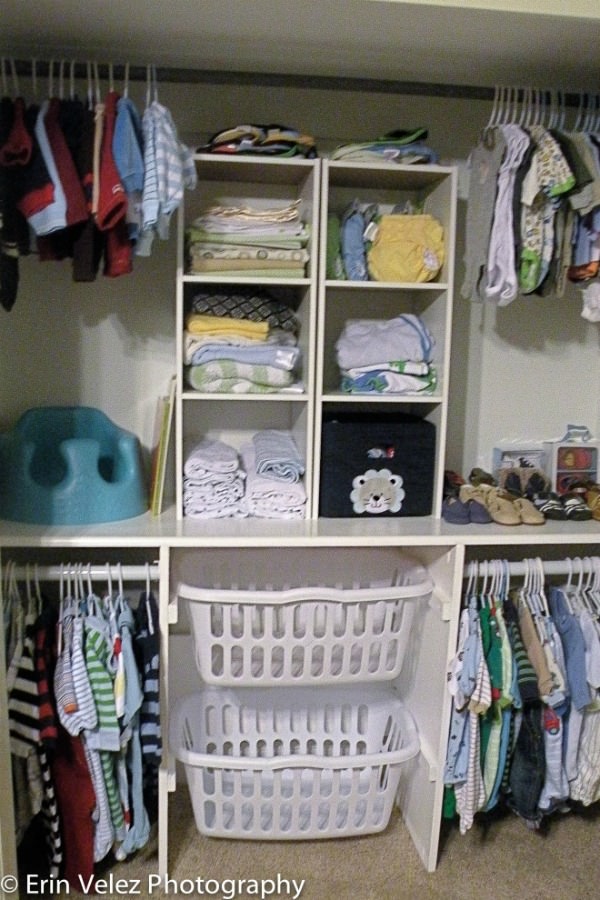 Try laundry baskets to help organize and add storage to a closet like Around the Farmhouse Table did for this baby nursery.