With these 51 cool car organization tips and tricks organize your car to make your drives more fun and useful. Check out!
Keeping your car organized isn't that difficult, time-consuming or expensive. All you need is to just implement a few car organization hacks, tips, and tricks and you'll save yourself a whole lot of time and stress!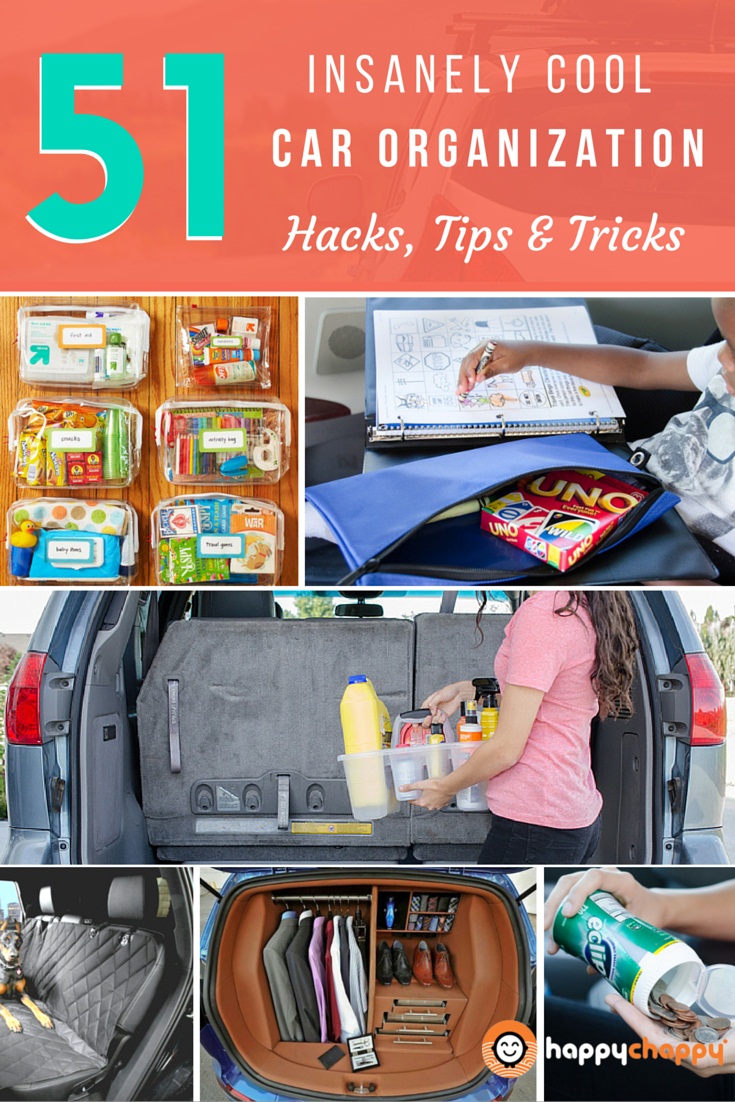 See the list of the best 51 car organization ideas that you can apply in your car easily. Whether you're a parent, student, businessman or a trucker, there's something for everyone in this list of ideas that will help keep your car organized and clutter-free.
1. Bring order to the backseat chaos with a backseat car organizer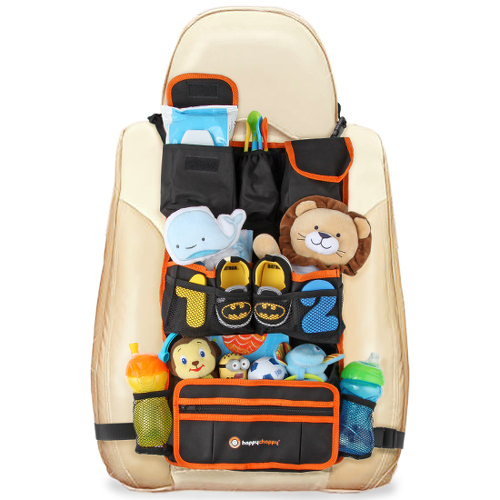 No matter how hard you try, is your backseat a disaster after a car trip? We all know kids can't last more than 20 minutes in a car, let alone a road trip. But once you introduce them to the HappyChappy Car Organizer, car rides will become a lot more fun. With pockets for toys, games, crayons, books, treats, drinks and snacks, your kids will be asking for longer trips in the car.
2. How about a shower caddy to store your kid's "essentials?"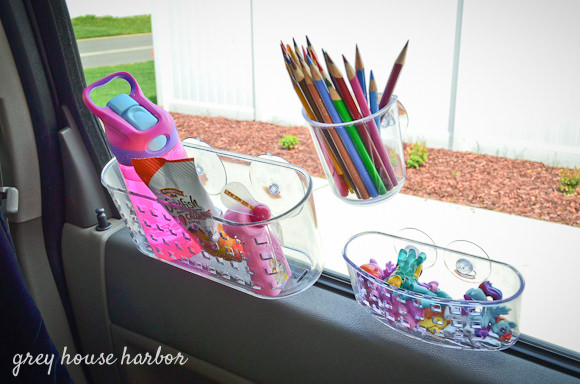 Easy to attach, reach and remove. However, you should exercise caution on the placement of this idea and the items included at head level. As this could be hazardous in the case of a car collision.
3. Elegantly hide and contain unsightly trash with a car trash can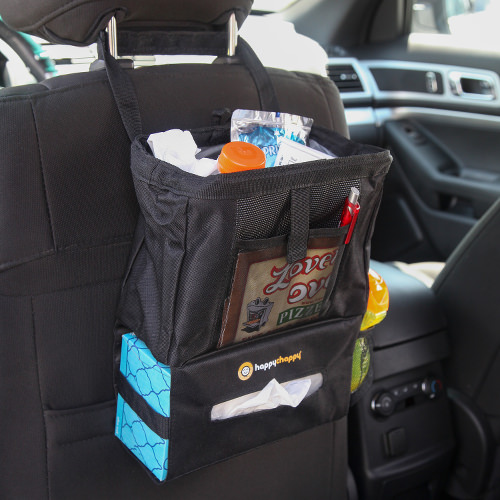 You're always on the go. Simplify it and save time by elegantly hiding and containing unsightly trash. Perfect for commuters and parents.