What do you do with used dryer sheets? Throw them, of course, but did you know they can be useful– Not 1 or 2, here are 25 uses for dryer sheets!
Here are some clever uses for dryer sheets to help you save money around the house. These uses for dryer sheets are some you might not have thought of.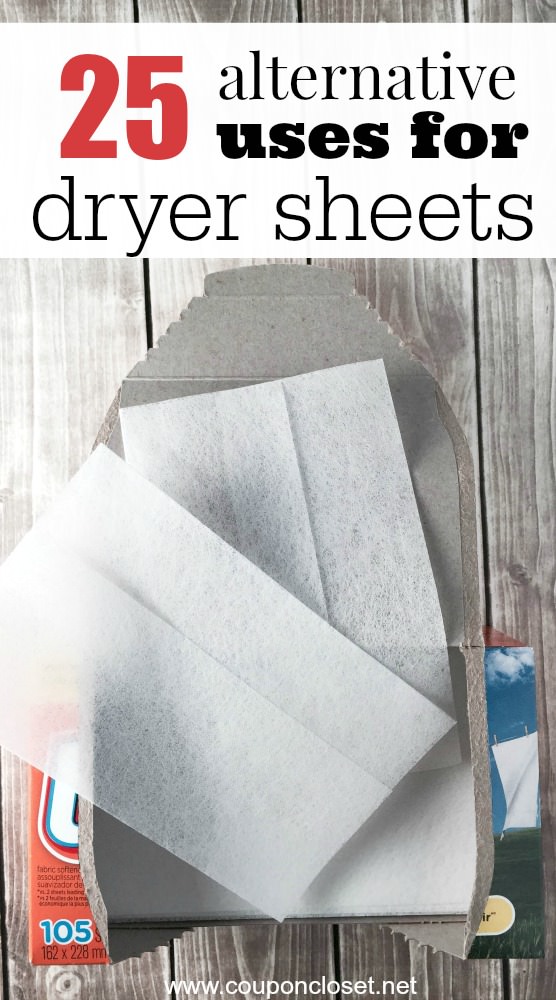 Do you ever take the used dryer sheet out of the dryer and wonder, "What else can I do with this instead of throwing it away?" Maybe you don't!
Give these ideas a try and let us know what you think. Many of them will help you save some extra cash.
1. Fight Static Cling
Well, of course, you say, this is what they are designed to do. Yes, I know that, but did you know you can use dryer sheets to fight static in other ways, too? Don't you just love it when you put on a shirt or skirt and it just clings to you? No? Me neither. Next time this happens, just rub a dryer sheet on the inside of the clothing to help remove static. Here is another anti-static tip – rub a dryer sheet on your hands before you open up a package with styrofoam packing peanuts. No one likes those little stinkers sticking to them!
2. Freshen Up
If you have a drawer in your dresser or a gym bag that needs a little extra freshening up, throw in a used dryer sheet. You'll only need one or two to do the trick.