An organized craft room can give you best results in your work and also save your time. Take a look!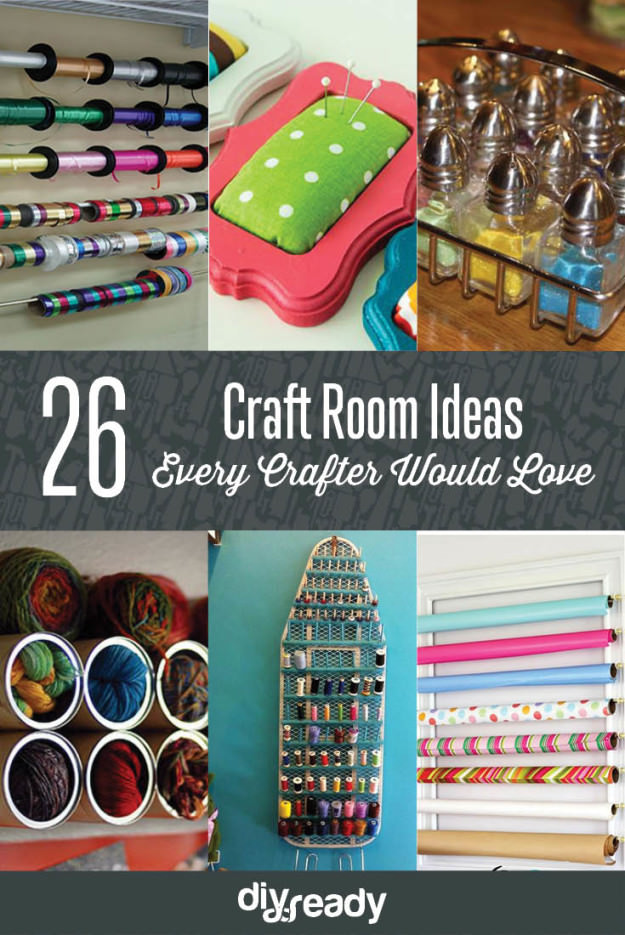 Good organization in your craft room will give you best results from your work. Organizing your craft room is important to keep track of all the materials that go into crafting, not only it straightens up your supplies but also saves your time knowing where all the stuff is stored.
Here are some awesome craft room ideas to help you set up a proper space for crafting.
1. Repurposed Ironing Board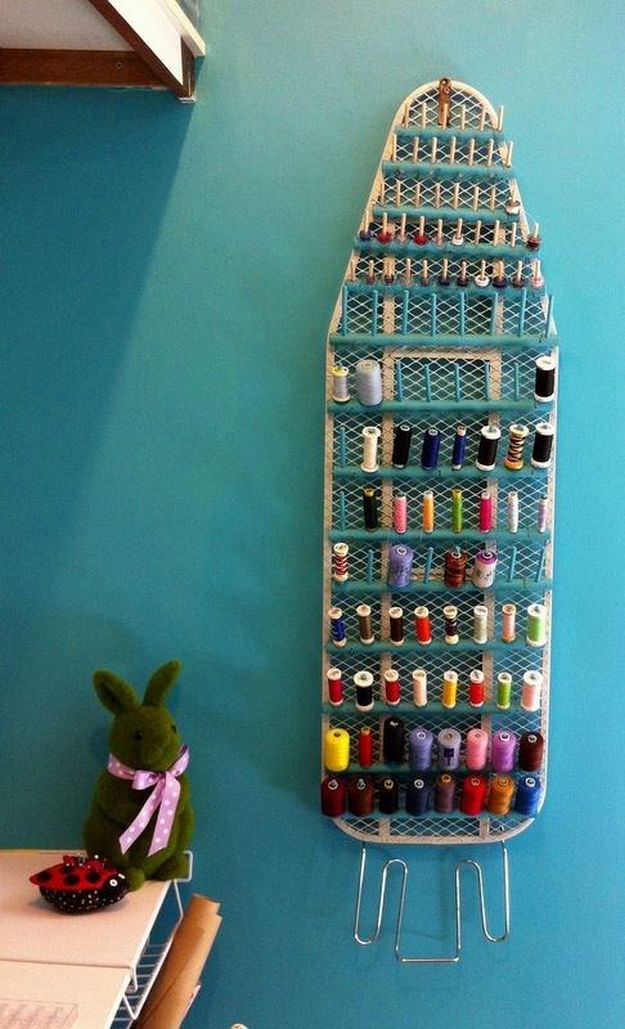 A unique idea to organize your spools of thread. See how here.
2. Turn Frames into Organizers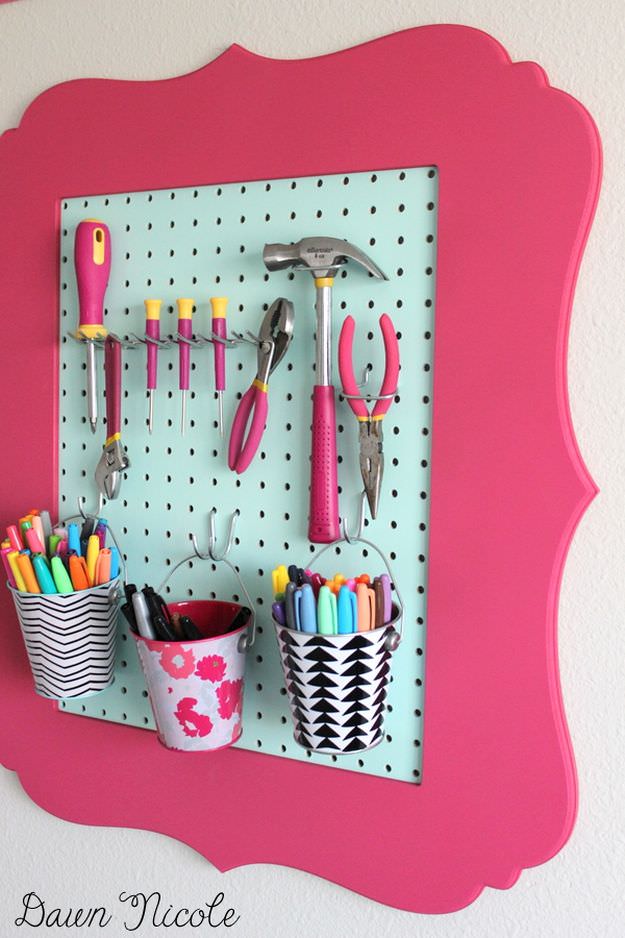 This is such a cute idea – practical and adorable. See how you can make it here.
3. Use Buckets and Hooks For Storage Solution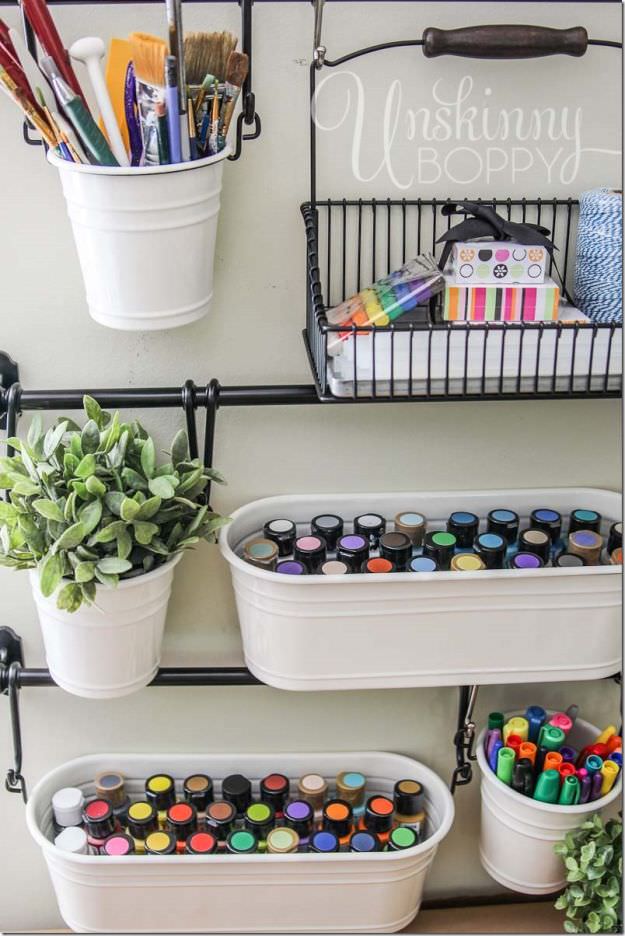 This is cute! Mix and match buckets, wire baskets and hooks to create an amazing combination of storage solutions. Get the instructions here.